Truck Collision Services is viewed as a One Stop Shop by our loyal customers who appreciate our high quality repair work for Commercial Trucks and Trailers. Our fair prices and timely auto body repair service are a source of pride for us. When a customer drops their truck off at our facility, they know they will be able to start working again as soon as they pick up their truck.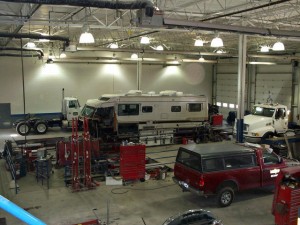 Our owner, Ray Chatfield, began painting trucks in his driveway in 1981 under a different name, and in 1988, he sold his company. Ray opened Truck Collision Services in 1990 and began working in a 5,000 square feet facility.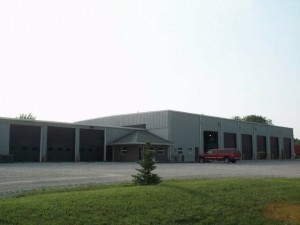 Truck Collision Services began offering frame and alignment repairs in 1999 when we added 18,000 additional square feet to our current location. The additional square feet allows us to offer all truck collision repair needs under our roof without subletting any repairs. We are able to monitor the quality and time efficiency of each repair more efficiently that way.
Truck Collision Services is here to assist you to the best of our ability! We proudly serve the entire state of Michigan to the St. Marie Canadian and Michigan border all the way down to the Indiana and Ohio borders.